Planting to help restore Georges River to its 'glory days'
Revegetating: Emery Joseph (CVA), Robert Dixon (Georges Riverkeeper), CVA volunteers and Fairfield mayor Frank Carbone.
More than 12,000 Sporobolus virginicus seedlings will be planted along the Chipping Norton Lakes in the Georges River to address the "significant" decline in plant numbers - and they need your help.
Conservation Volunteers Australia volunteers - with the help of the Georges Riverkeeper and Fairfield Council - have begun the revegetating project which has been assisted by the NSW DPI Fisheries' Recreational Fishing Trust's Habitat Action Grant Program.
Sporobolus virginicus, often referred to as sand couch, salt couch or saltwater couch, is an important plant species found in intertidal areas.
CVA regional coordinator David Jones said Sporobolus virginicus has been identified as a key source of habitat and food, supporting a wide range of different species, like algae, snails and crabs.
"In turn, this can have a positive flow on effect for populations of fish species," he said. "Think of Sporobolus as a gracious host, putting on an all-you-can-eat buffet for all the crabs, prawns and fish living in the Georges River."
Fairfield mayor Frank Carbone said the planting will help restore the "mighty Georges River to its glory days", returning the river back to anglers, the community and local families to enjoy.
"We'd like to thank the Georges Riverkeeper program and the volunteers' hard work along locations such as the north shoreline of Chipping Norton Lakes," he said.
Georges Riverkeeper Manager, Beth Salt said: "Once abundant in the Georges River ecosystem, plant numbers have declined significantly due to the impacts of urbanisation. This program will replant the habitat, at six key sites in the Georges River catchment, ensuring higher fish stock numbers, and a stronger, more sustainable food web."
Fairfield City Council
Fairfield City Council continues improve the look and feel of the public footpaths around the City Centre. These footpath improvement works are part of a $600,000 capital works investment in the Fairfield City Centre during 2019/20 financial year.
It's here soon! Save the date!
You have the perfect opportunity to declutter your homes and dispose of unwanted bulky items for FREE at Council's Spring Clean Drop Off Day at Fairfield Showground on 13 October, 7am-3.30pm.
You can dispose of all those items piling up that are unable to go in the weekly red bin. Things such as furniture, mattresses, appliances, electronic items and bulky garden waste.
Last year, more than 1,500 residents took advantage of the FREE Spring Clean Drop Off Day.
For more information, visit www.fairfieldcity.nsw.gov.au/springclean or call 9725 0222.
Cabramatta Moon Festival
Entertainment at the Cabramatta Moon Festival isn't limited to the stage! Make sure you explore the event site. There are plenty of family fun activities to discover! To download the full program, visit http://bit.ly/moonfest-aroundthesite


#

CabraMoonFest

#

Postcode2166

#

FairfieldCity

Precious alpine memories': Icetopia opens tomorrow
Fairfield mayor Frank Carbone said Icetopia is the "perfect destination" for families to enjoy a winter activity close to home.
After the success of last year, the Aquatopia water park, which saw a record 78,000 visitors over the summer, will once again be transformed into a winter wonderland for the July school holidays starting July 6.
Last year 6100 people took to the 250 square metre ice-skating rink complete with snow, festive lighting and music. This year's event will run from July 6 to 21.
"Icetopia is an opportunity for local families to make precious alpine memories without the cost and having to brave crowded ski fields," Mr Carbone said.
"We want families to get out and be active and have fun together during the school holidays. We know it is expensive to go to the snow so we are bringing the magic of the snow to Fairfield for everyone to enjoy.
"Council is committed to providing fun, affordable and inclusive activities and events for local families to grow our city's reputation as a great place to live, play and raise a family."
Icetopia
Prices: $11 for the first skater, $16 for two skaters and $22 for three skaters (free themed skating aids will also be available).
Time: There will be six sessions, starting at noon, 1.30pm, 3pm, 4.30pm, 6pm and 7.30pm. Sessions run for one hour. Please arrive 20 minutes before the start of the session for skate fitting.
REFUGEE WEEK | Health service celebrates milestone
"As the profile of refugees changed in the 90s, so did the needs of the refugee program. As it moved more towards people from former Yugoslavia, then Iran and Iraq, infectious diseases were no longer a priority," he said.
"The NSW Refugee Health Service was officially created in 1999, merging two existing services and adding further expertise, working out of Liverpool."
Dr Smith was speaking at South West Sydney Local Health District's Refugee Week event at the Fairfield Youth and Community Centre on Tuesday which also marked 20 years since the Liverpool-based NSW Refugee Health Service was established to assist refugees navigate the health system.
"For many new arrivals, the NSW Refugee Health Service is one of their first points of contact in Australia," he said.
"Helping improve the health of some our most vulnerable people is really important.
"We have a strong social justice philosophy; everyone who comes here, from staff to colleagues to students, refugees and asylum seekers are treated equally."
Dr Smith has been at the service since day one. The inaugural and current director said when you look through history, Sydney's south-west "hasn't been a stranger" to welcoming migrants, particularly refugees.
"People from Eastern Europe originally settled in Cabramatta then the wave of Vietnamese people came in the 70s and 80s," he said.
"Since then, we have seen refugee settlers from many regions, including the Balkans and the Middle East. Recently there has been the large influx of Syrian and Iraqi people. South-west Sydney has traditionally been a place where people from overseas have felt comfortable."
Refugee stories were celebrated at the event which included MasterChef contestant, Hoda Kobeissi, who shared a meal and her story - the theme of this year's Refugee Week. There were also international food stalls.
The guest speakers included Refugee Council of Australia Chief Executive Paul Power and South Western Sydney Local Health District Chief Executive Amanda Larkin.
Firies open their doors to the public
Winter is coming - and so is the increased threat of fires. That was a key message at Fire and Rescue NSW (FRNSW) Open Days held across NSW on Saturday.
Cabramatta, Yennora and Smithfield fire stations opened their doors to a range of free activities including firefighting demonstrations, station tours and safety presentations.
Children got a chance to get up and close with firefighters, firetrucks and special equipment and learn about the critical work they do to protect the community.
"Our firefighters do fight fires and save people from burning buildings, but our mission and capabilities extend far beyond fire response," FRNSW Commissioner Paul Baxter said.
"From road crashes, hazardous material incidents and natural disasters to urban search and rescue and humanitarian relief, our firefighters are prepared for anything and ready to help anyone, anytime, anywhere."
Commissioner Baxter said they see a "10 per cent increase" in the number of home fires during the winter months. Kitchen fires account for 45 per cent of all residential fires and 34 per cent of injuries in NSW.
He said there were a number of steps residents can take to prepare the home against the risk of fire this winter.
Keep everything a metre from the heater.

'Keep looking when cooking' to avoid fires.

Don't use LPG cylinders for cooking or heating indoors.

Turn off electric blankets before getting into bed.
Don't overload powerboards.
Lemon trees planted at Smithfield
Fairfield mayor Frank Carbone and deputy mayor Sera Yilmaz with one of the new lemon trees.
Next time you visit Smithfield town centre, feel free to pick a ripe lemon and take it home.
Fairfield Council are planting 22 lemon trees that will line both sides of The Horsley Drive. The tress, designed to add beauty and flavour to the area, are being planted in new planter boxes along with bright, attractive geraniums.
Fairfield mayor Frank Carbone said council is committed to improving the appearance of our town centres.
"Residents have been telling me that they wanted us to plant fruit trees in our public spaces for the community to enjoy," he said.
"If this experiment proves successful, we will consider planting a variety of other fruit trees in our town centres across the city."
Council has also recently planted more trees in the Bonnyrigg town centre and has plans for more than $1 million in improvements for Fairfield City Centre
Western Sydney suburb sees activity boost
With Labor's proposed negative gearing policy becoming a real possibility, one western Sydney suburb is seeing an increase in investor activity.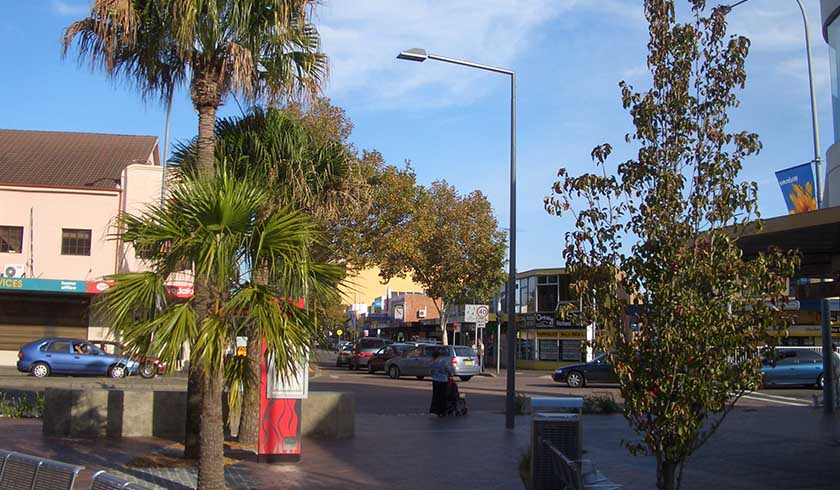 According to real estate network Raine & Horne, the suburb of Fairfield is currently attracting interest from more investors than usual. And it believes this is due to the potential of Labor's negative gearing policy coming into effect should it be elected on the upcoming federal election.
"The possible demise of negative gearing has spooked some investors to turn out at Fairfield open homes, while we've seen a surge in online enquiries too," said Chris Hart, principal of Raine & Horne Fairfield.
While the proposed changes to negative gearing and capital gains tax will not be grandfathered for existing properties, the policy is still expected to shake up the property market.
Angus Raine, executive chairman of Raine & Horne, said the policy "will prove cataclysmic for Australia's $7 trillion real estate market and the broader Australian economy".
With these potential changes looming, Mr Hart said that investors are realising how little time is left before the policy could come into effect, and so some are trying to get in before the Labor government potentially comes to power.
The context of the possible negative gearing changes, along with the prices in the Fairfield area, solid yields and an increased infrastructure spend, has resulted in the area becoming an investment hotspot, he suggested.
"Western Sydney real estate is a relatively affordable alternative, which, thanks to massive infrastructure improvements such as the second Sydney Airport at Badgerys Creek, has an excellent upside for capital growth," Mr Hart said.
An example of the property being sold in the area includes a top-floor, two-bedroom apartment for $345,000.
"As an investment property, an apartment in an older-style apartment block like this can command a rent of $320 a week. This represents a 4.8 per cent gross return, which is appealing to yield-hungry investors," Mr Hart said.
Smithfield Park gets $300,000 upgrade
Fairfield Hotspurs - the club that has produced football internationals Harry Kewell, Paul Okon and Traci Bartlett - will be the main beneficiaries of a $300,000 upgrade of Smithfield Park.
Fairfield Council recently upgraded the amenities building and toilets as part of a $21.3 million commitment over the next four years to build and renew sporting amenity buildings.
The works include replacing the existing timber framed roof with a steel structure and insulation, installing new bathroom finishes and fittings, new external doors and windows and new electrical wiring.
"Local sporting club Fairfield Hotspurs soccer club, as well as residents and families will be able enjoy the new amenities at Smithfield Park in Smithfield, thanks to work undertaken by Fairfield Council," Fairfield City Mayor Frank Carbone said.
"In the last year alone we have upgraded facilities at Makepeace Oval in Fairfield, Rosford Reserve in Smithfield, Fairfield Baseball Park, St Johns Park sportsground, Bosnjak Oval in Edensor Park and Knight Park in Yennora.
"These works underscore our commitment to building Fairfield City's reputation as a great place to live, work and raise a family.
Council upgrades early learning centres
Mayor Frank Carbone and students inspect the new Bonnyrigg Heights Early Learning Centre play area.
A new gazebo, teepee and central garden with plants and stepping stones are part of a $105,000 upgrade to Bonnyrigg Heights Early Learning Centre.
The play space, which features natural elements for children to explore and engage in play based learning, also has a climbing mound and a stepped seating and play space.
A similar $105,000 makeover of the Wakeley Early Learning Centre will be completed in February.
The before shot of the Bonnyrigg Heights Early Learning Centre play area.
Fairfield mayor Frank Carbone said council's early learning centres provide a "crucial role" in setting young children up for a great start in their education.
"Learning through play is a key part of this early learning process," he said.
"These centres also provide a much-needed service for parents looking to rejoin the workforce to support their families or embark on their own education.
"The new play areas are a wonderful addition to the services on offer at Bonnyrigg Heights and Wakeley. I know the children will have a great time playing and learning in their new playground."
Council is the largest not-for-profit provider of early childhood education in Fairfield and has close to 3000 places available at 13 centre-based Early Learning Centres, 10 supported playgroups and a Family Day Care scheme which provides education and care in a home based environment.
Fairstart Early Intervention also provides a number of early intervention supports including speech pathology and occupational therapy.
A fresh new feel: New Year's resolutions to make for the home
The beginning of a new year is commonly known for personal resolutions like to get fit, start a business or be more spontaneous (that's always my one!).
Since our homes have such an effect on how we feel, a New Year's resolution for your home should be on the list this year.
Light, bright and airy spaces are great for mental clarity, so giving your home a new lease on life in the new year could have an incredibly positive impact on not only you but your visitors as well.
A fresh new feel might come from tidying or spring cleaning your home, tending to maintenance issues or perhaps a partial or full-on renovation.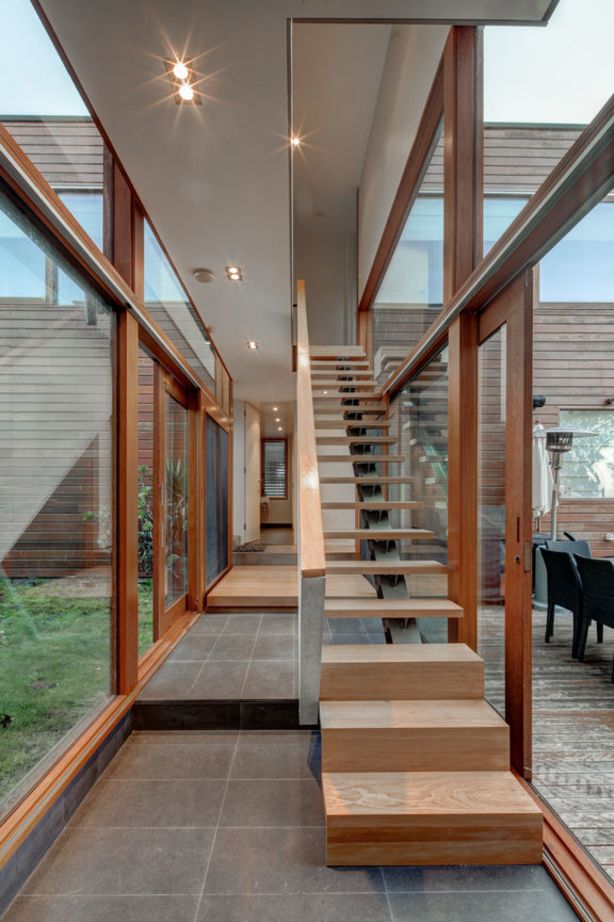 Light, bright, clean and airy spaces are great for mental clarity. Photo: Stocksy
Start with the easy things first:
What unused items can you throw away that will give you more space?
What rooms or areas need to be tidied in order to remove the cluttered, busy look in your home?
What items need maintaining? Maintenance is imperative in order to eliminate future problems in your home. Make these a priority.
If your home needs more than a clean and tidy, it's a great idea to break down exactly what you want to do room by room. This also tends to make the project feel less overwhelming and more manageable.
For each room, what do you want to achieve?
Could a paint job give it a lift? It'll not only look better, but really help you enjoy your home more.
What about floors? They often (especially in larger spaces) have more of an impact on a home than walls, so consider if this is one area that you could improve.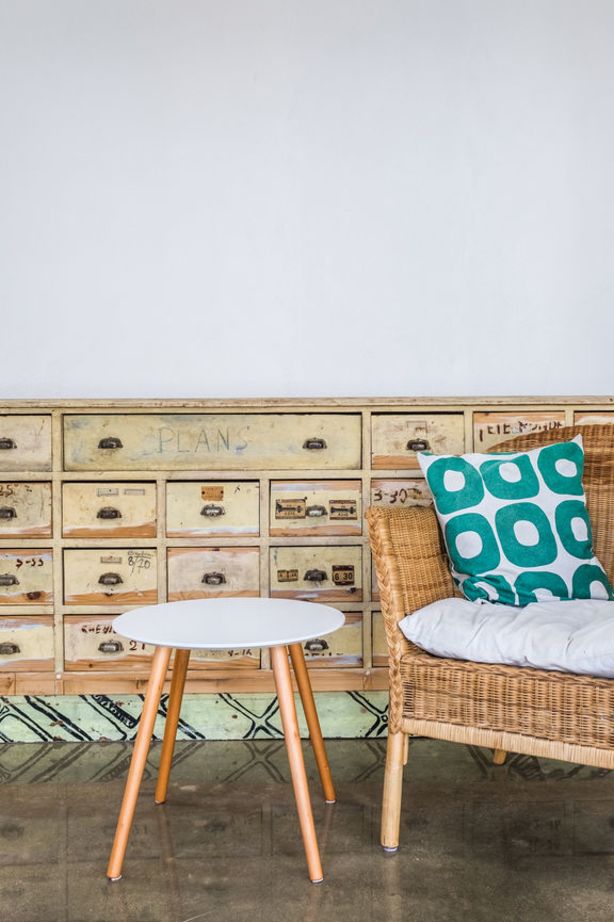 For each room, what do you want to achieve? Photo: Stocksy
Kitchens and bathrooms are areas of the home that can have a drastic impact on how you feel. Do you want open plan but don't currently have it? Is the cabinetry tired and out-of-date? Is it dark and you want it to be light?
Imagine the effect on you and your family's wellbeing of coming home to a house that is lighter, brighter, cleaner and feels more spacious.
I firmly believe that great colours, products, layout and lighting in a home have a significantly positive effect on one's mental/emotional health and general happiness.
But realise that not all home improvements will have a positive effect. Incorrect furniture placements or bad layouts can have the opposite effect, just as choosing the wrong wall or floor colours can.
Colours/finishes selections and layouts should be based on what's best for your home, not on other homes you've seen online, at show homes, in magazines and so on. Every home reacts differently to different concepts and colours.
There are millions of images online and hundreds of options of what you could do for your home, so before you get started make a plan of what you're going to do and if/how you're going to do it.
Hopefully it won't take until next year to get it all done!
Jane Eyles-Bennett is one of Australia's top interior/exterior designers and owner of design firm Hotspace Consultants. Join Jane in her Facebook group Home Renovators Network Australia for design and renovation inspiration and insider tips for your home improvement projects.
What are the different ways to sell a house?
Houses can be sold via private treaty, auction or expression of interest, and the method that's best for you will depend on the type of house, your target buyer and your personal circumstances.
How does a private treaty sale work?
Private treaty is method of sale where a home is advertised with a set price or guide that is open to negotiation. In this instance, a buyer submits an offer to the agent who then presents this to the vendor. The agent will handle negotiations between you and the buyer, and will advise you whether to accept or decline an offer based on their estimation of the value of the property and market expectations.
Pros:
Private treaty makes it easier for a buyer to determine a price, instead of wasting time inspecting properties outside their budget.

Private treaty allows a standard cooling-off period, which may be important to many buyers. This varies from state to state, but gives buyers time to carry out building and pest inspections, or employ a conveyancer to conduct investigations. This cooling-off period is not an option for houses bought at auction as these inspections would have been completed beforehand.

Private treaties are often seen where there is a high supply of a certain property type.
Cons:
By putting a price on a property you may underestimate its value. Usually, if numerous buyers are interested, competition between them may result in higher offers.

Auctions have a scheduled date for the sale, while private treaties, having no set timeframe, may lead to the property being on the market for an extended period of time.
When a home is listed for sale, vendors can expect to negotiate with buyers.
How to set the price of your home
Everyone obviously wants top-dollar when selling a home, but listing your property for a realistic price will give it the best chance of a strong result.
1. Compare similar properties To achieve a realistic result, you should look into the market in which you're selling. Compare houses in your suburb, the block sizes, number of bedrooms, style of construction and condition of the property.
2. Consider buyer demand Taking into consideration market demand and the intended buyer, property type and style, your agent will advise you to list the property in a specific way and to include: a set price, a price range, on buyer application, or for auction.
3. Meet the market Overpriced properties sit on the market too long and become stale, making buyers think something must be wrong with the property. A better strategy is to meet the market with an achievable price. This price may even give your property a competitive advantage, as more interested buyers can lead to a better result than you expected.
When should you accept an offer?
It's always tricky to know when to accept an offer. Of course, you want a high number, and that may well be achievable. Depending on the interest in your property, your agent may advise you to "meet the market". While this may sound slightly disappointing, it is realistic.
Once you have gone through the open-house process, any offers presented to you by the agent should be carefully considered. An offer is certainly open to negotiation and your agent will advise you if it is too low. Declining offers extends the period of time your house remains on the market, which can make it appear stagnant.
Your circumstances may also help determine when to accept an offer. If you have already bought your next house, you may need speedy access to new finance. You must also take into account any interest fees you may be incurring and try to avoid any bridging finance and its high interest rates.
How does an auction work?
An auction usually is held 30 days after the property is listed for sale. It is a commonly used method across Australia as a way of achieving high prices in a set timeframe. Real estate agents can advise whether this is suitable for selling your property and if so, will organise the auctioneer for you.
In an ideal auction scenario, numerous potential buyers place bids until the price reaches the reserve, which is the minimum price the vendor will accept. Once the reserve price is met, the auctioneer announces the property is "on the market" and will be sold that day. As the reserve had been a secret up to that point, this often creates a second wave of momentum as buyers now know the property is within their reach and will be sold.
Bidding can continue beyond this until the highest offer is made, at which point the property will be sold to the highest bidder at the fall of the hammer.
When the hammer falls, the property is sold to the highest bidder.
Pros:
Auctions often achieve the best results for a seller, creating a sense of urgency due to the reduced number of days that the property is on the market.

Omitting the price also promotes a competitive buying environment.

Auctions give the seller three chances to sell the property: before, during or after the auction takes place.
Cons:
Selling by auction can be stressful.

If there is little interest in the property, there will be no excitement or momentum on the day.

Auctions make some buyers wary, as the agent may have suggested a lower than realistic price guide to attract more buyers on the day.
How to set the reserve price for an auction
Auctions are a spectacle which, by their very nature, create a competitive environment, but there have been many different outcomes at auctions, both positive and negative.
If If bidding extends well beyond the reserve, it gives the seller a bonus above expectations.
But it is disappointing for everyone when the property does not reach reserve. No momentum is achieved, and potential buyers are left unsure about the price. In this case, the highest bidder is usually offered first chance at negotiating a price with the seller. If a deal can't be reached, the agent may open up negotiations with other buyers.
Your agent will be able to guide you in offering a reserve which is low enough to encourage bidding but high enough that you will be satisfied with the result. As the agent has shown your house and discussed the price range with potential buyers, they usually have a realistic indication of the number of interested parties and what they are prepared to pay.
Should you accept a pre-auction offer?
There are risks involved with either accepting pre-auction offers or waiting until auction day. Some buyers do not like the pressure an auction creates, and prefer to present an offer beforehand.
Your agent should help guide your decision when faced with a pre-auction offer, as they will understand the level of interest in your property. By conducting your own research and discussing the offer with your agent, you will be able to determine whether it is competitive, or whether you should try to negotiate. Potential buyers could be deterred from attending the auction if the pre-auction offer is refused with little or no negotiation.
If you choose to accept the offer, the house will be taken off the market and auction will not go ahead. This may mean you have accepted less than what could have been achieved on auction day as sometimes a new prospective buyer, who has only viewed the home on auction day, becomes the highest bidder.
If you choose to go ahead with the auction and your home gets passed in, interested parties will know their bargaining power, particularly if there are no other bids.
How does an expression of interest work?
In an expression of interest (EOI) or tender campaign, buyers submit their best offer and any conditions by a deadline, and the vendor chooses the most suitable offer, with the closing date creating a sense of urgency. Expressions of interest are common for very expensive or unique properties, and the private nature allows the accepted price to be kept discreet.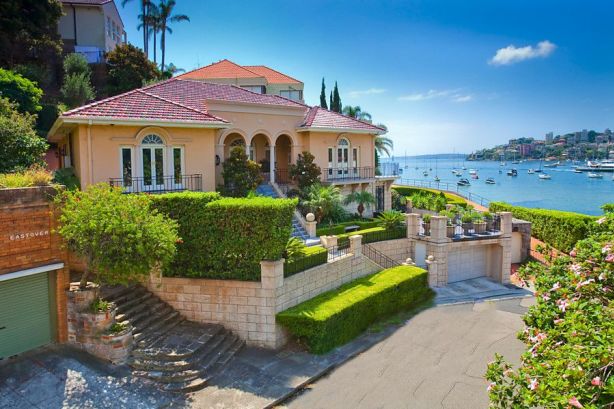 Fairfield mayor Frank Carbone reflects on 2018 and looks ahead to another big year
It has been another big year for Fairfield with many exciting projects taking shape.
TheChampioncaught up with Fairfield mayor Frank Carbone to reflect on 2018 and look ahead to what is shaping up to be another bumper year.
How do you look back on 2018?
It has been a long year.
Council has been working really hard on improving key elements of people's lives and that is about the quality of life and making sure life is affordable.
Ultimately we're a council and we can only do so much but there is a lot of infrastructure happening across Fairfield.
We want our city to be a wonderful place for families – we're not shy to say that – and we're putting the infrastructure in to do that.
What were some of your highlights?
Obviously winning the AR Bluett Memorial Award for the most progressive metropolitan council in NSW.
It was wonderful for our residents and it shows we are putting in infrastructure and policy that will make a difference to our local community.
What are you looking forward to in 2019?
I am really excited about the Fairfield Showground. Why some people see it is just a football field, I see it as a place where people can come together for an event, sport or movie. Every city deserves a heart and the Showground will be the Centennial Park of our city.
It will be where people come together as one to celebrate, kick a football and be a genuine community.
The Showground is being built for big and small events. We want to be the epicentre when it comes to big events and give our residents a place to go and a place to celebrate and have fun.
We don't want people travelling hours to be able to go and enjoy great facilities or be part of a great celebration. We can do it here. We know we are great in Fairfield – we have been doing it for years – and we will be even better when the Showground is finished.
What are some other things planned for 2019?
It's important to do the big projects but it's also important to do the little things right. We don't walk away from the most important things: roads, footpaths and waste.
We're looking at introducing a new pick-up waste service so residents have flexibility to get on the phone to get a waste pick up when they want it.
There will also be an announcement about the Adventure Park.
There is a new park in Carramar and we're looking at building a new library in Fairfield which has been overdue for some time.
You have been quite vocal in advocating to state and federal governments regarding infrastructure for refugees. Is this something you will continue?
I feel our city has been let down in some way. Our city has done an immense job in resettling 10,000 refugees. But they need to put in the infrastructure. So I will continue on making sure the voice of our community is heard to make the state and federal governments put in the infrastructure so the lifestyle of Fairfield residents is maintained. I want to make sure our hospital gets upgraded and all the key services get upgraded so we can all live a good quality life.
They can't forget that Fairfield has done the heavy lifting and in doing that heavy lifting we shouldn't be taken for granted. We're proud as residents of Fairfield. We are welcoming, we open our doors to people but you know what – we have done a great service to the nation and the federal and state government should not forget about that and that's why I want our hospitals and schools improved.
There are big changes proposed for the rural areas of the community. What is your message to those residents?
We've consulted with residents and made some changes and we will continue to make changes until the residents are happy. That's what councils are about. You can't get criticised for continuing to have a discussion with your residents about what you want to see in the future. A lot of this is down the track, but we have to have a look at we can do to take advantage of an airport in our backyard including employment and transport. Wouldn't it be wonderful to get to the city in 20 minutes.
A List of Christmas events in Fairfield
The countdown to Christmas is officially on and Fairfield Council has a range of events to get you into the festive spirit.
Festivities begin with the lighting of the Christmas tree in Epoch Plaza on December 6 and followed by a range of events for all ages.
Council will also start installing Christmas lights at roundabouts across Fairfield.
Lights will be installed at the intersections of:
Restwell and Mimosa roads, Bossley Park.
Prairie Vale and Moonlight roads, Prairiewood.
Melbourne and Edensor roads, Bonnyrigg.
Canley Vale and Bulls roads, Wakeley.
Court Road and The Crescent, Fairfield.
Smithfield Road and Polding Street, Smithfield.
Christmas and New Years banners have also started going up across the city.
"The magic of Christmas resonates with the young and the young at heart and I am proud that council is once again is taking the lead, holding celebrations including Christmas parties, decorations at roundabouts and for the first time, a tree lighting at Horsley Park for everyone to enjoy," mayor Frank Carbone said.
"I encourage everyone to head out and enjoy the festive celebrations with friends and family."
Christmas events
Christmas in Fairfield City Centre
Thursday, December 6, Epoch Plaza, corner Nelson & Station streets, Fairfield 6.30pm to 8.30pm.
There will be a petting zoo, balloonists, carols performed by Mary MacKillop Catholic College, special appearances by Rudolph and Paddington Bear, jumping elves, a visit from Santa, and the lighting of the Christmas tree at 8pm.
Santa visits Canley Vale Town Centre
Friday, December 7 Canley Vale Town Centre, noon to 2pm.
Santa and a special helper will be handing out candy canes and wishing everyone a Merry Christmas.
Christmas at the Museum
Saturday, December 8, Fairfield City Museum & Gallery, 6pm to 8pm.
Sing along to all of your favourite Christmas Carols, and get creative with Christmas-inspired activities and games in readiness for a special visitor all the way from the North Pole.
Cabramatta Christmas Carols