Keeping your rental warm this winter

http://wonderopolis.org/
Close off rooms not in use
Spare rooms take a lot to heat, if you or your room mates are going away for a couple of days keep it shut up tight.
Invest in a door snake
You can pick up a door snake for about $10 at Woolies or Mitre 10. You can also get really creative and make a door snake with old tights and pair less socks. Pinterest.com
Rug up
Before you reach for the thermostat try reaching for a blanket or comfy old hoodie. One of my winter favourites is curling up on the couch with a blanket and hot water bottle watching Netflix.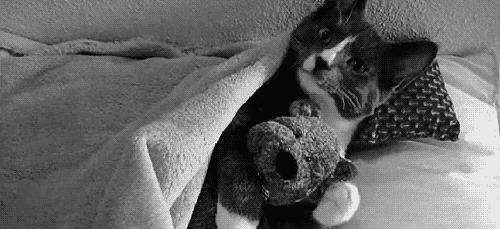 Tumblr.com
Make the most of the sunlight
This one is a no brainer, the sun is an awesome source of heat and energy and if you are lucky enough to have a north facing unit you will want to make the most of it. Open your blinds and curtains in the morning this will let the sun filter in and warm the rooms. Remember to close the house up in the afternoon to trap the heat in side
Clear around heaters
Is the furniture blocking the heat from the source? Clearing around your heaters will help the warm air circulate around the house. There is no point in heating the back of the couch or under the coffee table. It can also help if you position the furniture into the centre of the house as the external walls can be colder.

Decorpad.com
Floor Coverings
So covering your floor is one of the best ways to keep heat in especially if you are in a raised house with little or no insulation in the floor. This does not need to be an expensive task, flooring companies often give their offcuts to the Salvos or Vinnies, Where you can pick them up pretty cheaply
Film Insulation
Good old film insulation has been around for years, that's because it works, by trapping a layer of air between the glass and the room, you can help keep the heat on the inside of the glass
Become a Baker
My flatmate is the best at this, she loves to bake: cakes, casseroles, roasts for all the friends, dinner parties are a must at our house, the added warmth from the extra people and the cooking that goes on in the kitchen warms the house up amazingly.

Tumbler.com